RxThai Professional Website Design Team
We specialize in Professional Web Design and Website Development, Web Hosting, Domain Name Registrations and Search Engine Submission.
RxThai's Professional Web Design eagerly helps businesses and individual clients all over the World to establish and maintain a professional Internet presence.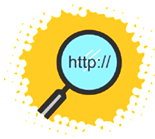 RxThai Dot Com strives to create professional web site designs that will effectively promote our clients products and services to their target audience. Our eye-catching and professional web site designs will make your website stand out to your site visitors and accomplish the website goals you have created! Get A Free Quote.
RxThai Dot Com offers the following professional website design services:
Professional Web Design : custom website site development
Website Maintenance : Maintaining your existing website
Macromedia Flash : Flash Animations, Flash Intros, Flash Photo Galleries, Flash Music Players
Domain Name Registrations : Register your domains for $15 per year.
Search Engine Submission : Meta Tag Insertion, Search Engine Optimization.
Graphics Design : Macromedia Fireworks, Adobe Photoshop
Ecommerce Websites : Selling your products and services online
Website Redesigns : Give your old website a new professional web design
Web Hosting : for business and personal customers
Web Site Programming : PHP, Mysql Databases, Javascript
About RxThai Dot Com
RxThai Dot Com offers a wide array of services such as professional web site design, web site maintenance, web hosting, graphics design, Macromedia Flash and other small business services such as logo and banner design. The owner, Khanchai Boonmas has 12 years of diverse computing experience and 7 years in web site development.
Professional Web Site Designers Web Design Portfolio
RxThai Dot Com has the skills and abilities to design just about any type of website that your business will require. Following are web sites designed by Hoover Web Design. The most recent web site designs are at the top of the page.
Professional Web Design
At RxThai Dot Com, we pride ourselves on designing web sites that effectively market your project to your target audience, have fast loading pages and are pleasing to the eye. We make it easy for you to have a professionally designed web site. We work with you to come up with a design that fits your style. During the design process you will be able to view your web site as it takes shape from any computer with Internet access. All of our websites include the following:
Search Engine Submission to Top Search Engines.
Appropriate search engine meta tags/keywords are added on each page of your web site.
Browser checks in Microsoft Explorer, Netscape and AOL ensure cross browser and operating system platform compatibility.
Uploading your site to your choice of web host.
Up to 1 hour of training on your web site's control panel, using email, making minor updates to your web site, understanding search engine stats or anything you'd like to know about managing your web site.
This list of search engines that we submit your home page to include: All The Sites, All The Web, Altavista, Google, Infoseek, MSN, and the Open Directory. These search engines consist of huge databases that are accessed by millions of Internet users each day and are the primary tools used to find products and services on the Internet. Learn about Web Design Pricing